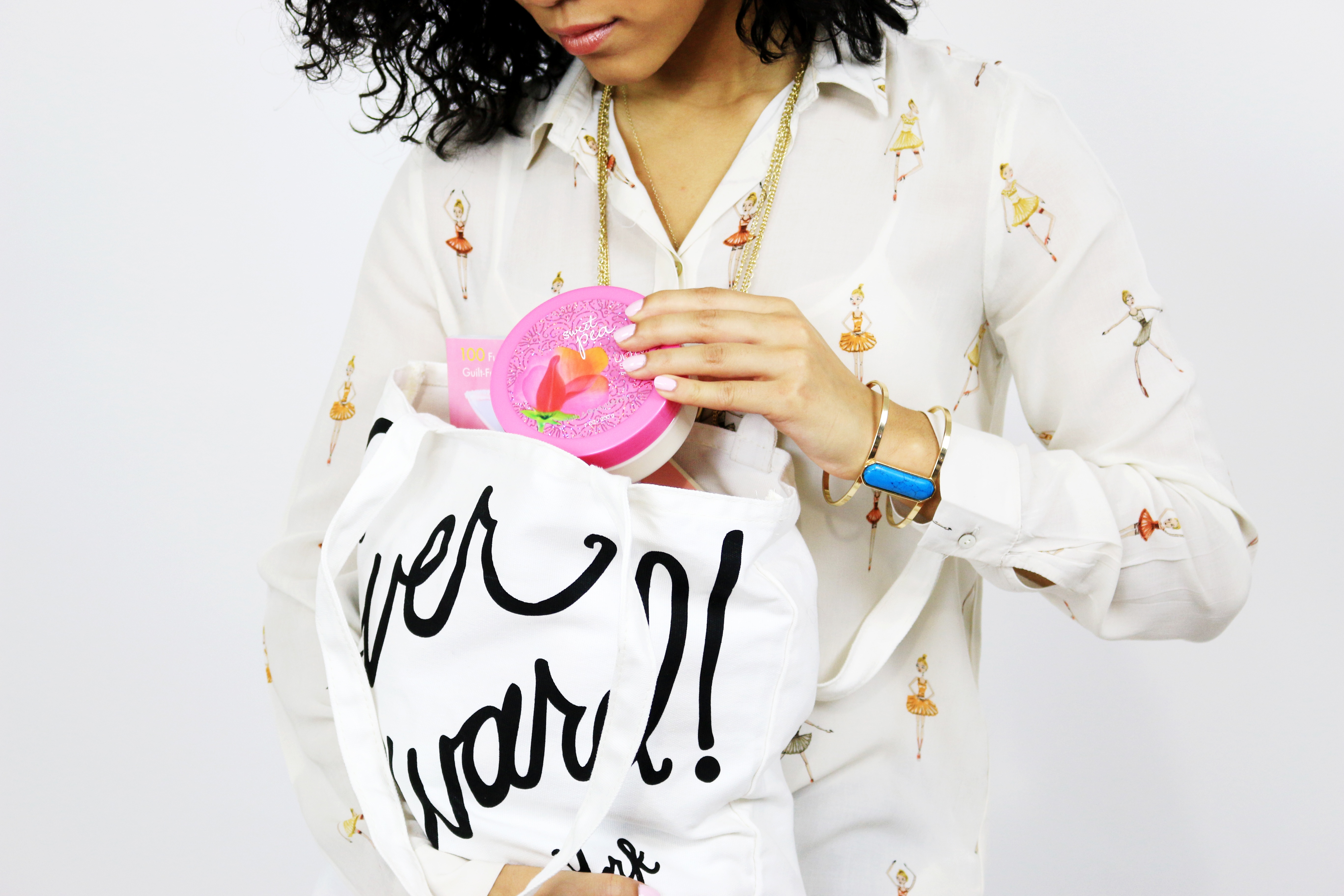 Last Minute Holiday Gift Ideas
Shopping for yourself is hard, shopping for others is even harder, and shopping last minute is probably harder than it was for Sisyphus to roll that enormous boulder up the hill. (Leave it up to me to try and make a Greek mythology reference anytime I can. Does it always work? Not sure…) But hey, don't stress, cause I got you. Last Minute Holiday Gift Ideas is the only list you really need and as a bonus, I've added a super helpful app to it that might alleviate that stress you're going through. So keep reading and scrolling, cause you never know what you might find.
JEWELS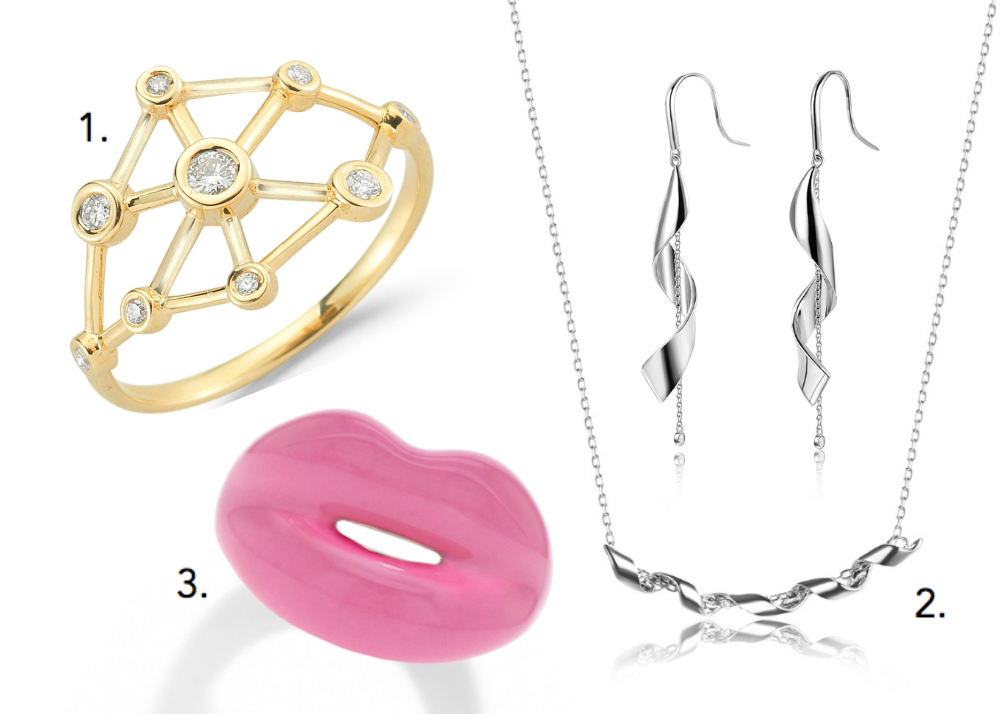 1. Barbela Design Diamond Galaxy Ring, $620, barbeladesign.com
2. Motif x Melodee Morita, $39-$85, motif.me
3. HOTLIPS by Solange, $95, hotlipsbysolange.com
It is necessary to pick something unique for the jewelry lover in your life. These three brands really can up anyone's accessorizing game. So, I say: "Diamonds anyone?" This beautiful Diamond Galaxy Ring by Barbela Design, a combination of 14-karat gold and 0.15ct. diamond is a showstopper. The brand also makes jewelry for men, so voilà! Shopping made easy. The stunning, delicate Motif x Melodee Morita collection features pieces that are perfect for someone who loves dainty jewelry. This particular combination inspired by ballet, is made out of sterling silver and plated in 18-karat gold. En pointe! And finally, HOTLIPS by Solange rings are perfect to add that pop of color to the outfit. Each piece is made out of sterling silver and hand-painted with lacquer. It can be seen adorning the hands of celebrities like Katy Perry, Emma Watson and Lady Gaga.
ACCESSORIES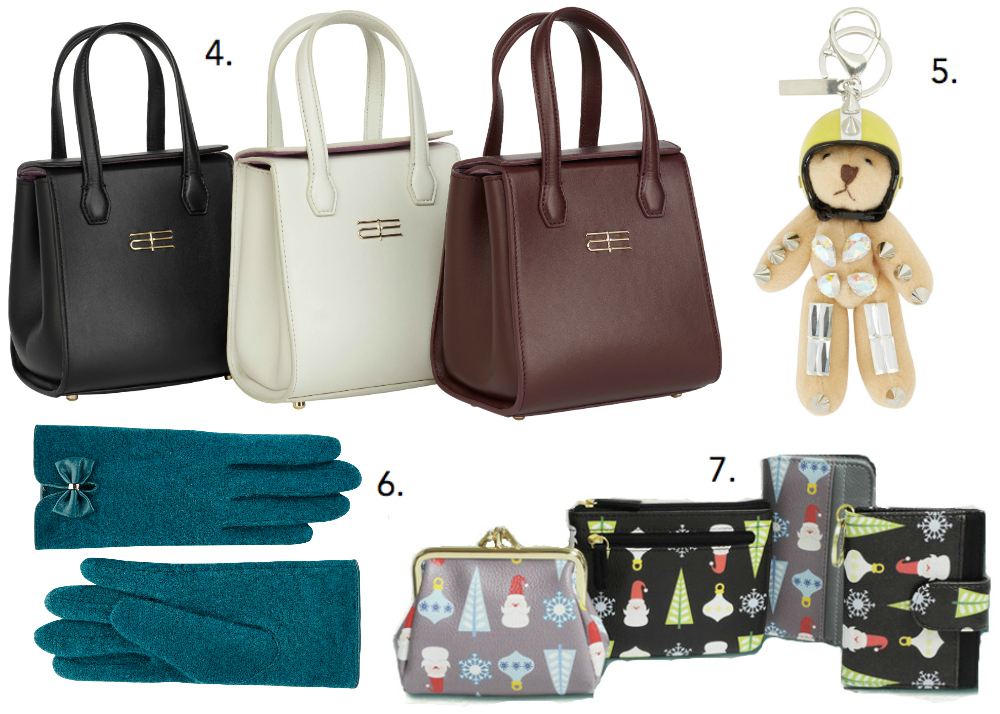 4. Taylor Catherwood Bella Handbag, $550, taylorcatherwood.com
5. Aldo Gericien Teddy Bag Charm, $10, aldoshoes.com
6. Accessorize Wool Glove With Bow, $23, us.accessorize.com
7. Buxton Christmas Pik-Me-Ups, $9.99, buxton.co
Accessorizing continued: Taylor Catherwood's Bella handbag is a stunning, classic piece made out of Italian leather and lined inside with lavender suede. If you're thinking really hard about a perfect gift, look no further, because you can't go wrong with this timeless bag. Of course, every now and then, we like to switch it up and add some extra swag to our bag and this Aldo bag charm is a perfect addition. To keep the fingers of your loved ones warm and make them look cute at the same time, check out these adorable Accessorize wool gloves. And speaking of adorable – how about these Buxton Christmas Pik-Me-Ups that make perfect stocking stuffers and fit perfectly into any handbag?
BEAUTY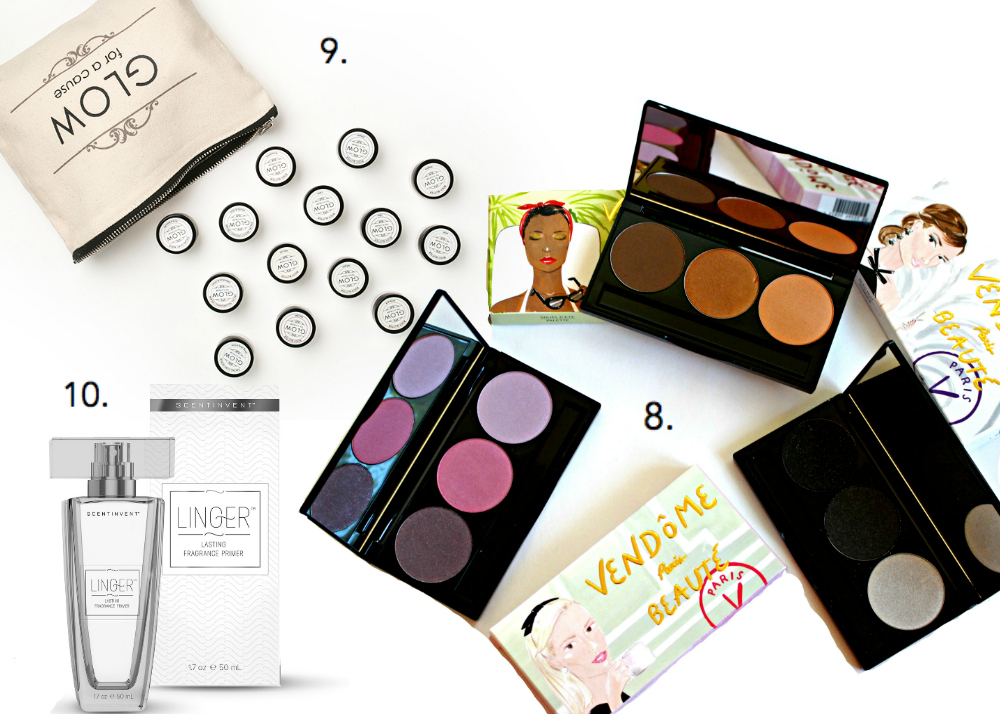 8. Vendôme Beauté Eyeshadow Trio Palette, $26 (per
nnpot), vendomebeautefrance.com
9. GLOW for a Cause TRY IT ALL in a BAG, $24, glowforacause.com  
10. Linger Lasting Fragrance Primer, $32.50, lingerfragranceprimer.com
Let's not forget the beauty addict in your life! These amazing Vendôme Beauté rosewater eyeshadows are a perfect stocking stuffer. The botanical-infused line features 33 eyeshadow colors that you can mix-and-match to create a gift tailored to your specific Vendôme girl. These highly-pigmented shadows go on velvety smooth and each eyeshadow is now 40% off of the retail price of $26 (can be purchased on Amazon). Give a gift that gives back with GLOW for a Cause. When you purchase any of these high-quality products, you are giving back 5%  to their partner non-profit organizations. Some of them include: Cowgirls vs. Cancer, Boston Firefighter's Burn Foundation, The Red Sox Foundation, MaxFund Animal Adoption Center, etc. Are you thinking about giving a fragrance as a gift, but you're not sure which one and you're worried that you might pick the wrong one? Why don't you buy Linger Lasting Fragrance Primer? This amazing primer will make any scent last longer and you won't have to worry.
TECH, BOOKS & APARTMENT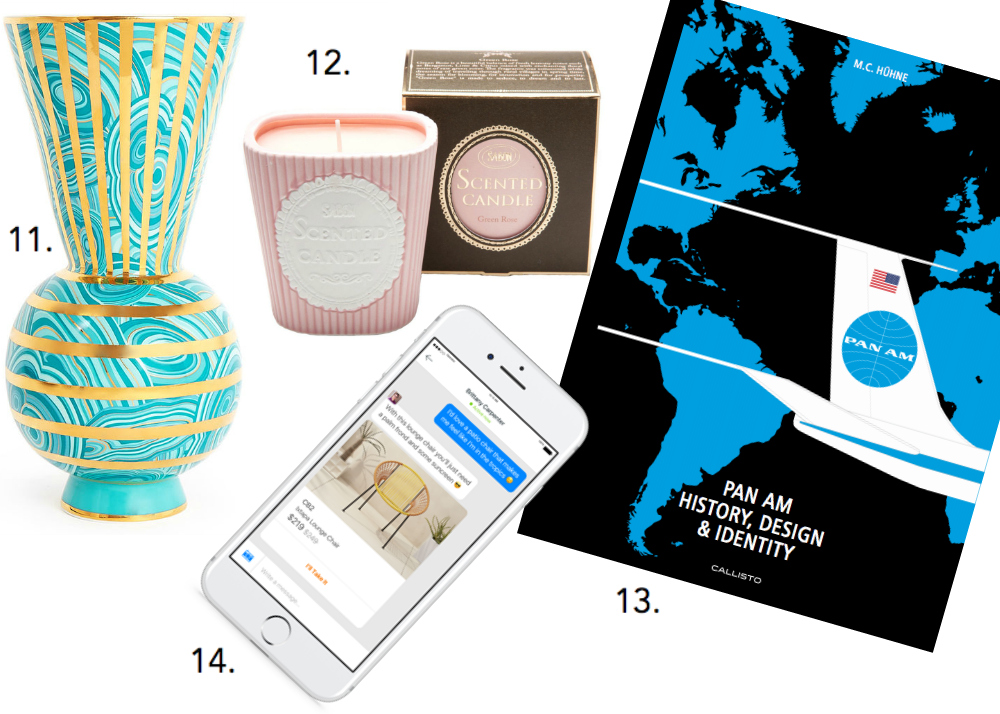 11. Jonathan Adler Malachite Rings Vase, $198, jonathanadler.com
12. Sabon Ceramic Cup Candle, $35, sabonnyc.com
13. Pan Am: History, Design & Identity [Standard Edition], $70, callisto-publishers.com
14. Operator App, FREE, operator.com
This beautiful Jonathan Adler Malachite Rings Vase is going to be a conversation piece of every party. It is made out of high-fired porcelain and finished with 24-karat gold accents. Stunner. Of course, who doesn't love candles? C'mon! This beautiful Sabon candle is a combination of true essential oils and beeswax. It smells like green rose and it's going to uplift any space. Moving on – how about a book? The Pan Am: History, Design & Identity book is going to be a perfect addition to any library, as it "comprises an important chapter in the cultural history of 20th century America and in the history of travel – from the 1920s when passenger flight was very prestigious and exclusive to the time of mass tourism when flying became the most conventional and most important means of long distance travel." And finally – if this didn't help and you're still confused, try the Operator App. It is a free personal shopper in your pocket. Founded by some of the brains behind Uber, Facebook and Zynga, this App will give help you to shop. All you have to do is ask one of the Operator's experts via messaging service, something along these lines: "I'm looking for a holiday gift for my best friend. I'd love to get her some trendy new bed sheets. The theme of her room is gold, grey and white. Any ideas?"