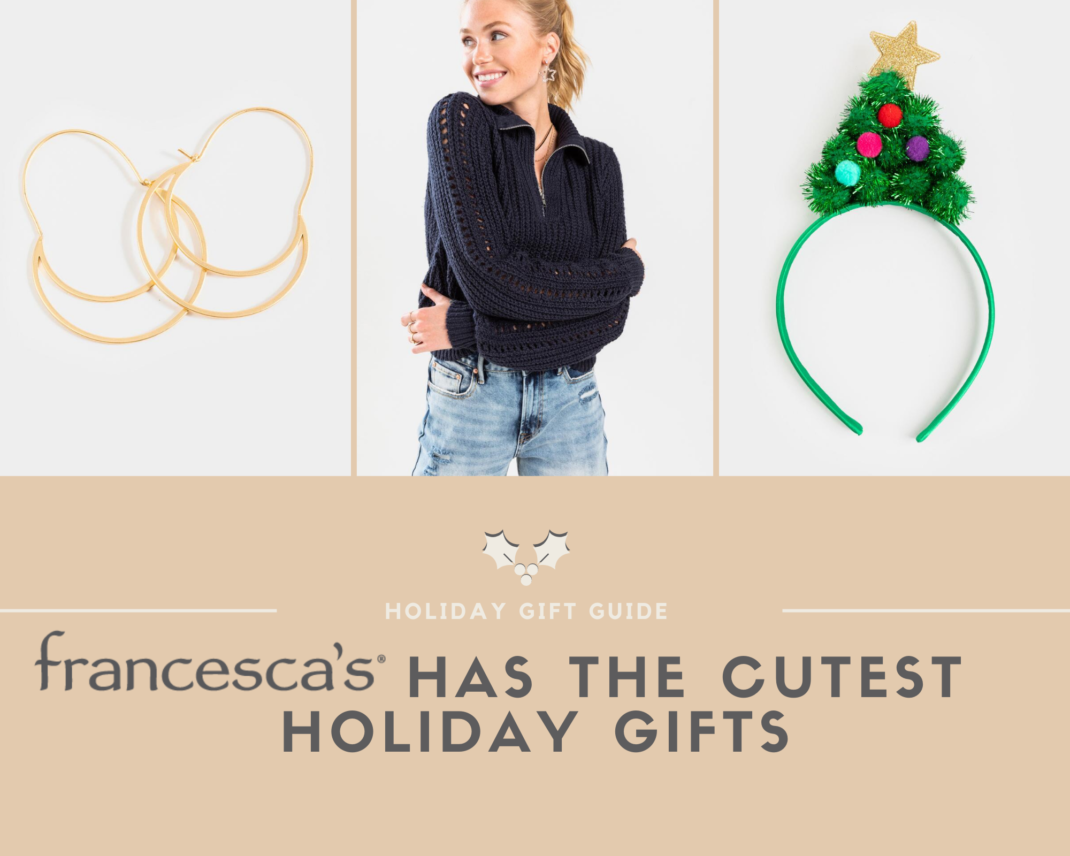 Francesca's Boutique Has The Cutest Holiday Gifts
Francesca's boutique has the cutest holiday gifts that your loved ones will love and that are all budget-friendly too! Check out their ongoing holiday sale!
Holiday shopping does not have to be a huge splurge, that's why if you're shopping on a tight budget Francesca's boutique is the place you've been looking for all your holiday shopping. They have a major holiday sale going on right now, which means you can get gifts for everyone on your list (nice people only), that they will love and you will feel good about, spending-wise.
I practically spent an hour on their website getting distracted by all the cute and stylish winter and holiday accessories, because I was just overwhelmed with the choices of amazing items that are all mostly under $25! 
There's something for everyone on your list, your mom, your dad, your sister, your brother, your partner and the list goes on and on…You get the idea.
So what are you waiting for? This is your holiday shopping solution. A one-stop-shop for all your gift needs. No need to search through the internet any longer. Save yourself some money and impress your loved ones with gifts they will love, GUARANTEED!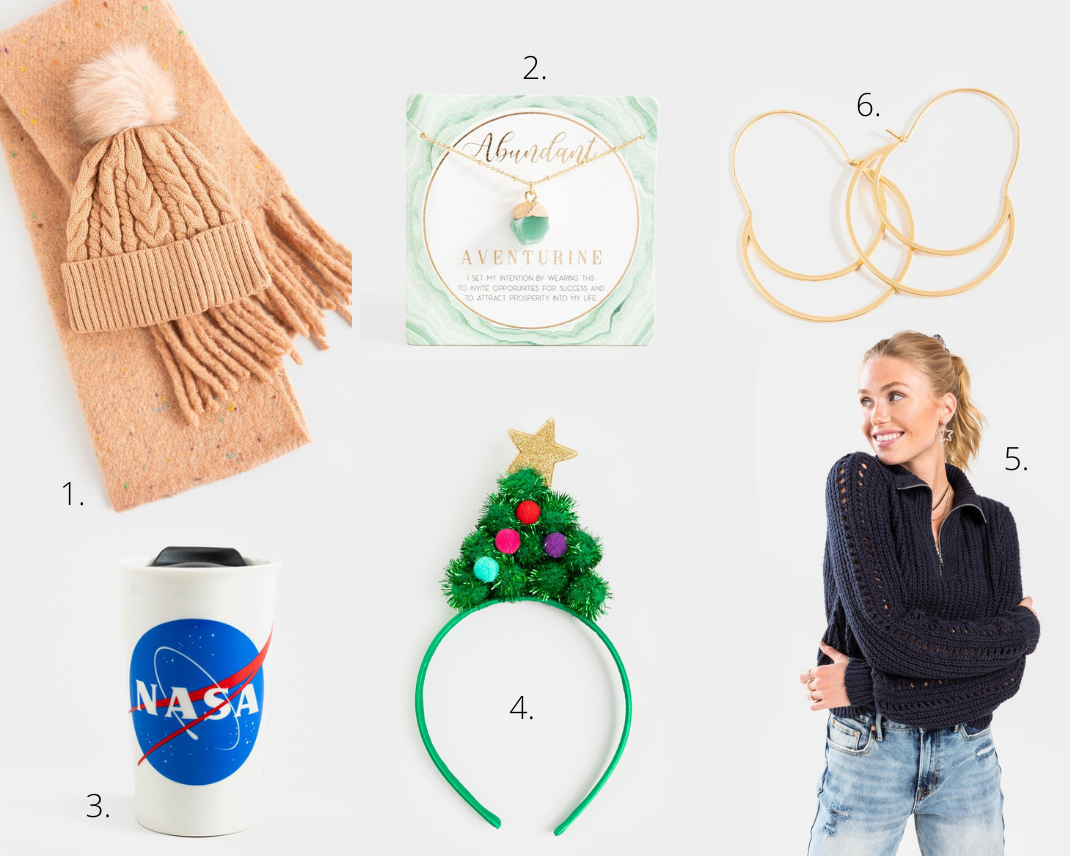 Delaney Speckled Scarf & Hat Set, $48.00

(NOW 70% off!)

Abundant Adventure Power Stone Necklace, $20.00

(NOW $10 in checkout!)

Currently only available in turquoise and lapis stone.
NASA Ceramic Travel Mug, $18.00

(40% Off Applied At Checkout!)

Holly Tinsel Tree Headband, $14.00

(70% Off Applied At Checkout!)

Becca Pointelle Quarter Zip Sweater, $48.00

(NOW $20 in checkout!)

Miriam Half Moon Hoops, $16.00

(NOW $10 in checkout!)
Check out additional gift guides

here

.